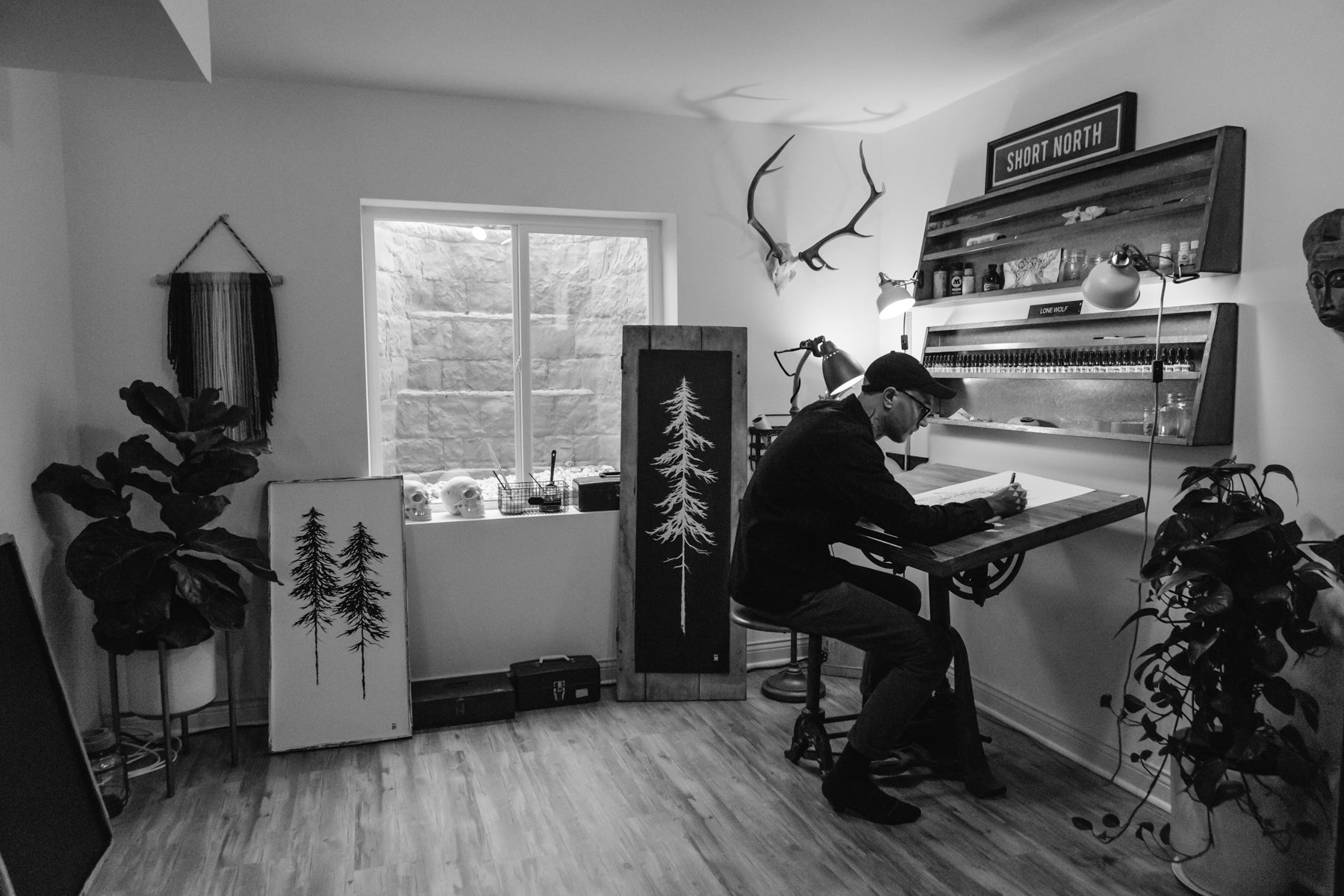 Collaborating with the Best of the Best, Dino Nemec!
We have some exciting news at elm & IRON!
Wait
for
it...
We have paired up with the one and only, Dino Nemec! Woohooooooo! 
For those of you who don't know, Nemec is an EXTREMELY talented artist. Originally from Argentia, Nemec now resides in Delaware, Ohio and owns a Private Tattooing Studio called, Lone Wolf (check his work out, you won't be disappointed). Luckily for us, Dino and his wife, Erin, are also elm & IRON fans and reached out with an interest in collaborating on future projects.
We recently took a tour at his home studio and caught a glimpse of some of the beautiful work that will soon be featured in stores. Stay tuned for more details!