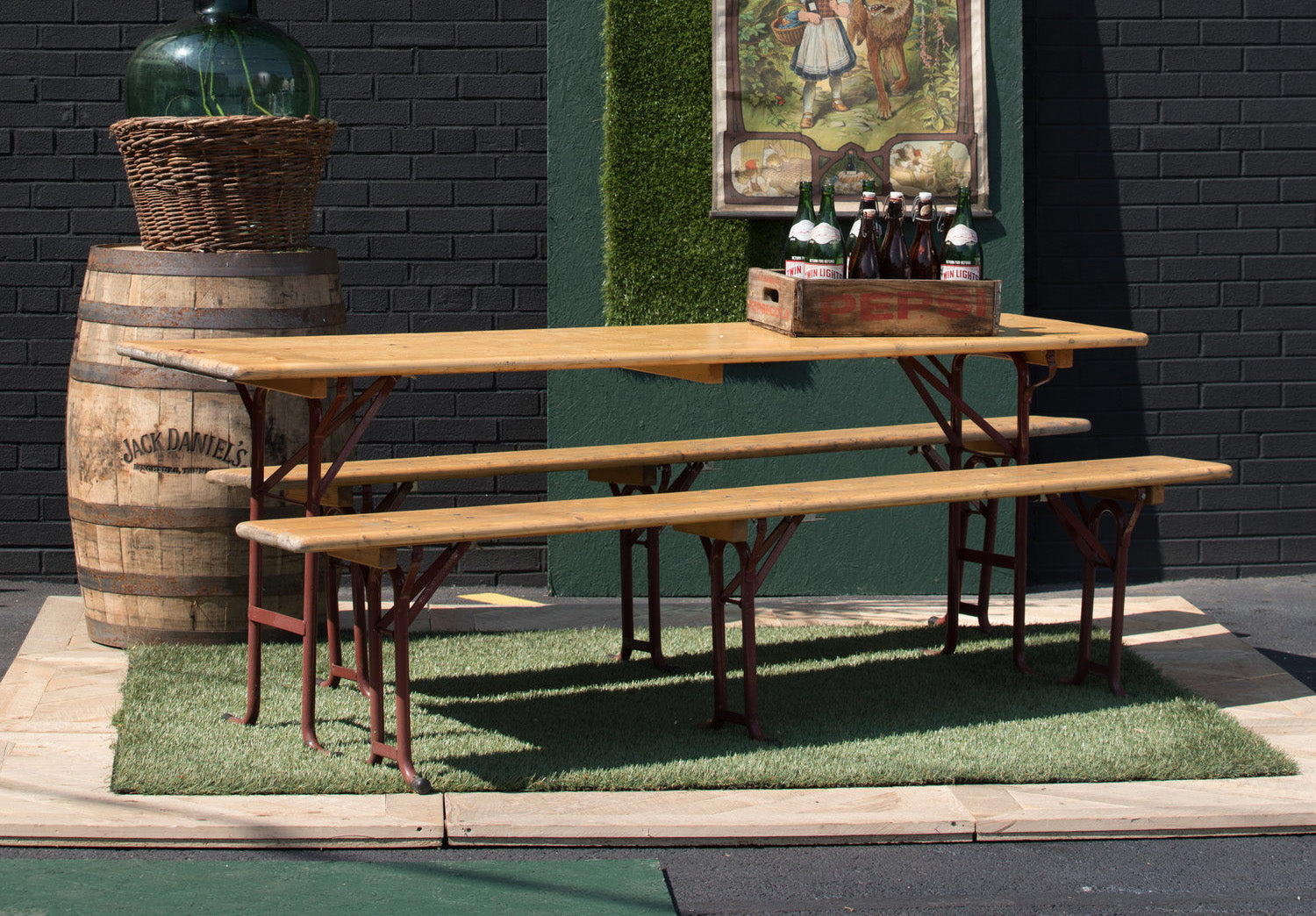 Beer Garden Outdoor Table Set
Beer Garden Outdoor Table Set $299
We wanted to kick off the start to your weekend by featuring our, Beer Garden Table Set. This set includes a table and 2 benches, as shown above.
A tradition dating back to the beginning of the 19th century, there's no better way to enjoy a frothy mug of German ale than in one of Bavaria's charming beer gardens. A hallmark of these communal outdoor spaces is our Oktoberfest Beer Garden Table. This well-used wooden folding table sits atop sturdy iron legs and comes with two detached benches perfect for sharing an authentic German picnic of pretzels, wurst and of course, copious amounts of beer!
Cheers!
---
Available in: Table: Approx. 86" x 19" x 33" | Bench: Approx. 86" x 10" x 18"
Extras:
Jack Daniels Whiskey Barrel $350 each
Vintage Wine Jug in Basket $85
Vintage European Charts $45 and up (styles and sizes vary)
---
Local Delivery or pick up options available. Please contact our Easton store at, (614) 428-1230 or email us at, elmandiron@gmail.com. 
Prices are subject to change.
Location: elm & IRON
All photos are taken by Emma Parker Photography.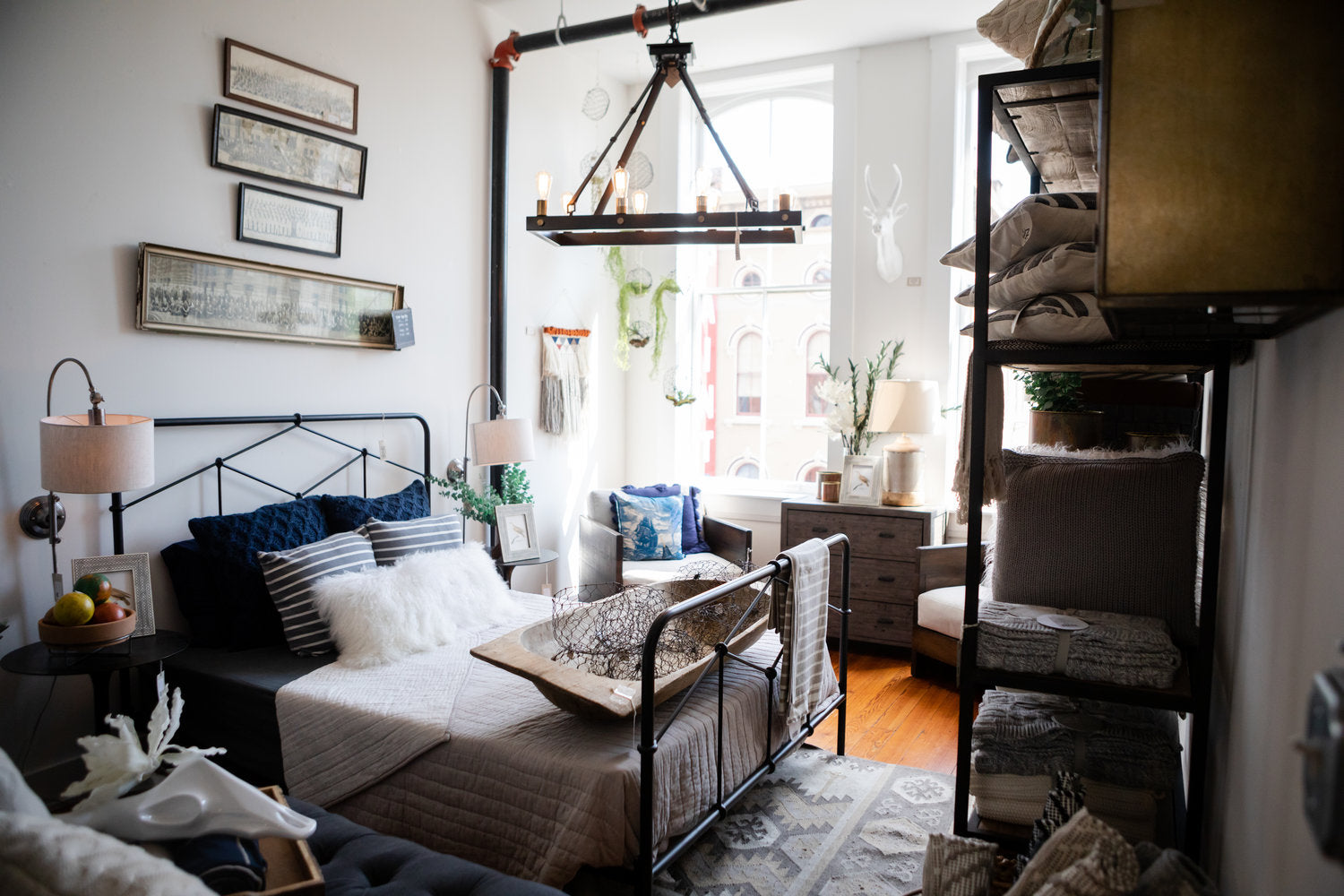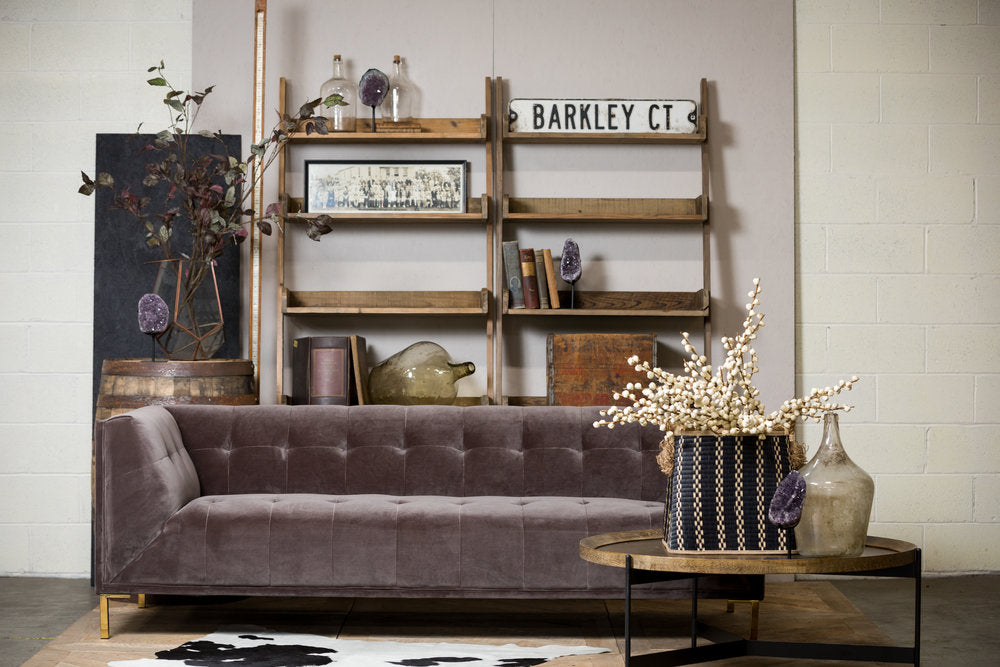 A characteristic of modern design, the Sigma Sofa combines a solid hardwood frame with stainless steel legs in gold finish. The sofa's deep seat cushions are velvety taupe, providing you with comfo...
Read more