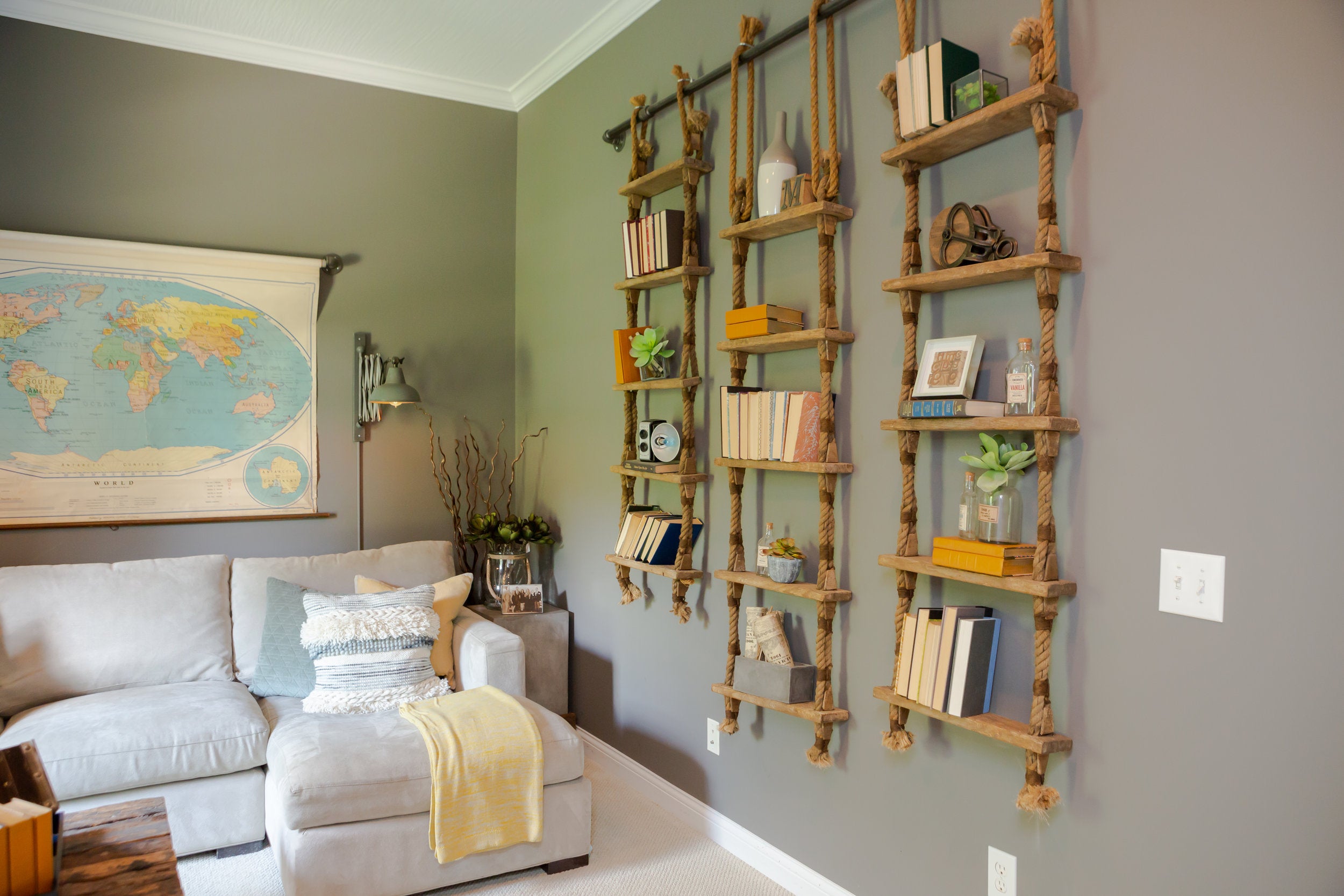 Creating A Unique Feature In Your Home By Using Repurposed Ship Ladders
Recently our beloved stylist, Alethea, visited a customer, and she was inspired by the vintage items they owned and wanted to work that aesthetic into their new home. One way she was able to do this was by creating a unique presentation throughout their space.
We wanted to specifically highlight our repurposed ship ladders that Alethea used as show-stopping bookshelves. #swoon
The ship ladders can be a beautiful focal point, and even better, installation is not complicated (cue the sigh of relief from our beginner handy people). Our stylist, Alethea, decided to hang the ship ladder using long piping to help keep the style consistent. If long piping isn't your vibe, wall hooks are fantastic as well!
Keep scrolling to see some inspiration for when you go to hang and decorate your own repurposed ship ladders.
The repurposed rope ladders (naturally) complimented the style and feel of the room and we love it! 
Still feel like you need to bring it all together? Try incorporating the use of personal items such as, small mementos, monograms, or picture frames with personal photos. You can even fill the space with your favorite books or buy in bulk and turn them backwards as pictured in the photos for a neutral filler. Don't be afraid to mix materials such as glass or ceramic objects, and wood items to add depth to your space.
Alethea, our store designer discusses how to use repurposed ship ladders as a wall bookshelf.
Thank you for supporting a local business! We appreciate all of you! 
All photos are taken by Emma Parker Photography.
For more information, please contact, elmandiron@gmail.com