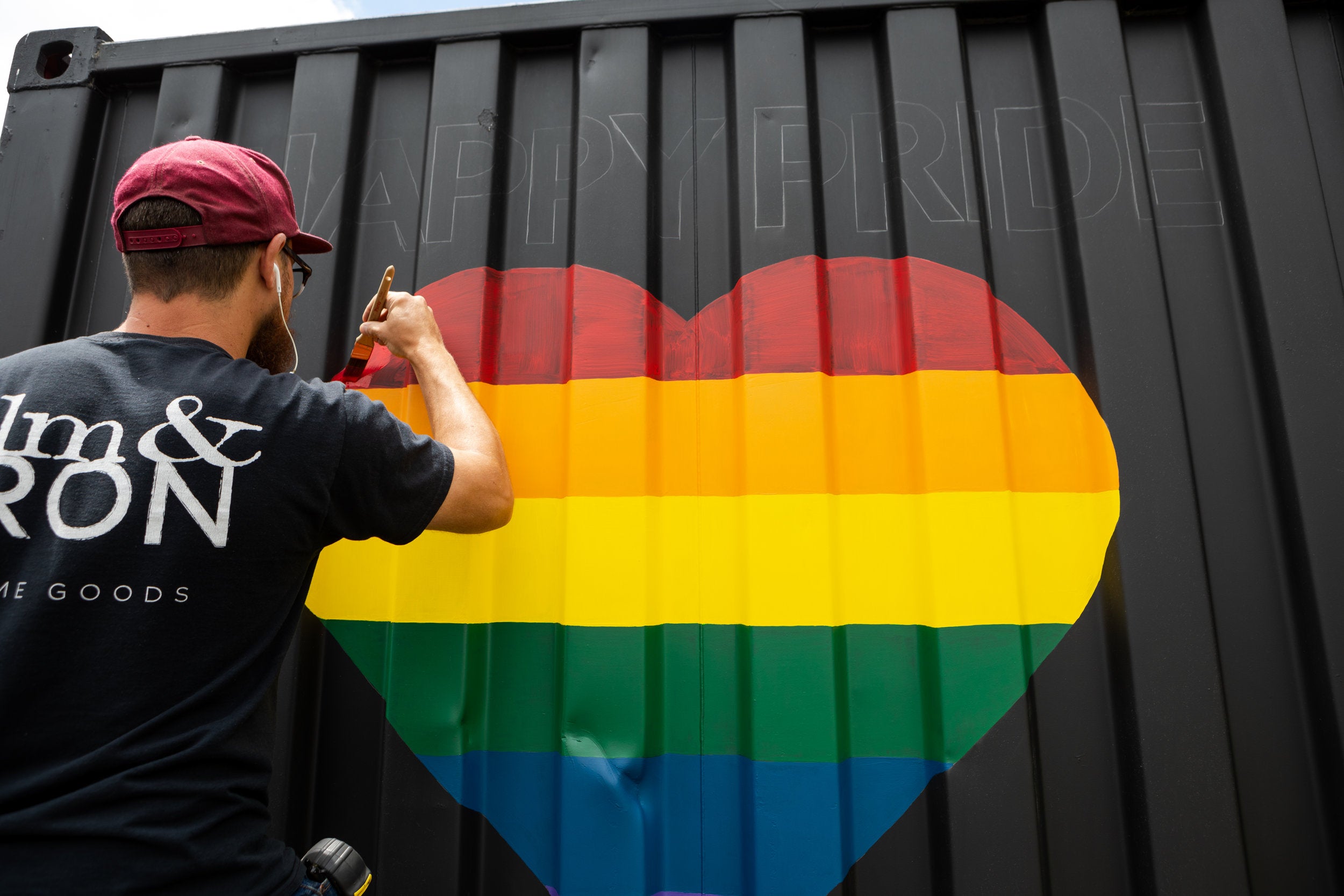 Happy PRIDE from all of us at elm & IRON!
HAPPY PRIDE!!! We have some super exciting news!  This is our first year EVER to participate in the Columbus Pride Parade!  We love showing our support for the LGBTQIA community and actively strive to show love not hate all the time. We are hoping to see you there as well. Last year, Tony painted one of our trailers. This year, we were hoping to do a bit more, so the team put their heads together and came up with a great concept for a Pride elm & IRON float. It's quite the masterpiece!
2019 elm & IRON Pride float blue print.
We are currently working hard on our Columbus Pride float that will be accessorized with rainbows, glitter, and… a giant rainbow stallion. We don't want to give away too much.. so here's just a glimpse of our hardworking staff pulling off something amazing.
We hope to see you all there and HAPPY PRIDE!
Love,
elm & IRON