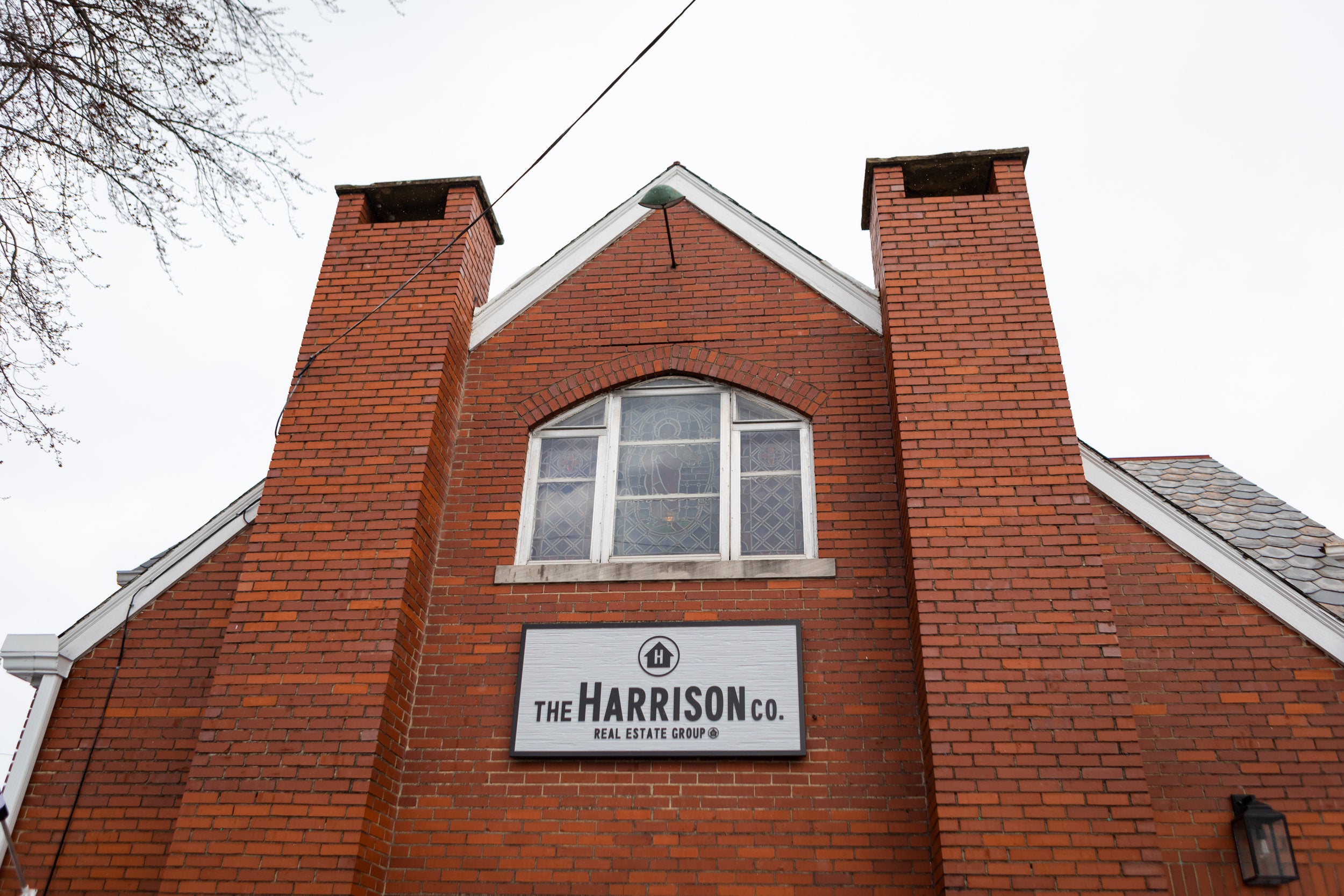 Check out this 110-year-old Church
Repurposed by Broker & Realtor Nicole Harrison
We knew that we wanted to feature Nicole Harrison on the blog when she purchased a Vintage Post Office/ Bank along with a telephone booth, couch, and a couple of our chairs. We set up a date and made some moves to meet her at her "office." We put "office" in quotations because her place of employment is unlike anything we've seen.
As you pull into the parking lot of Nicole Harrison's office, the outside of the building demands immediate attention. You see, Nicole's office is a bit different. Okay, A LOT different. She currently runs her operations out of a 110-year-old repurposed church. The stained glass windows are still intact, along with the "sanctuary" part of the church. You know, where the important people hang out. #Blessed
Nicole Harrison is the Principal Broker and owner of The Harrison Co. real estate group located in Uptown Westerville. They are a real estate brokerage that services all of Central Ohio, and they are going on they're 19th year!
elm & IRON has been lucky enough to not only tour the beautiful space located in Uptown Westerville but also was able to help Nicole bring in some statement pieces to make it her own. Here's a look into her unique work space.
"The pieces at elm & IRON were not just something that you could go out and find at another store, and the reason we go back over and over is because you find something new every time you go." - Nicole Harrison
"Trying to make sure we promote and support the businesses that also support our own. It's important for our community, and we are grateful for the partnerships we have, and that's part of the reason why we use elm & IRON, whether it's here or at home."- Nicole Harrison
elm & IRON sat down with Nicole Harrison the Principal Broker and owner of The Harrison Co. real estate group located in Uptown Westerville.
---
Interested in seeing other businesses we've worked with in the past? Then check out a recent blog post where we collaborated with the Samuel Adams Cincinnati Taproom.
Local delivery or pick up options available. Please email us at, elmandiron@gmail.com. 
Prices are subject to change.
Location: 43 E Home St, Westerville, OH 43081
All photos are taken by Emma Parker Photography.
brewery
Samuel Adams Cincinnati Taproom
Social media, like beer, can be an incredible tool to bring creative individuals together, and accomplish something unique and innovative. That's exactly what happened with the Samuel Adams Cincinn...
Read more